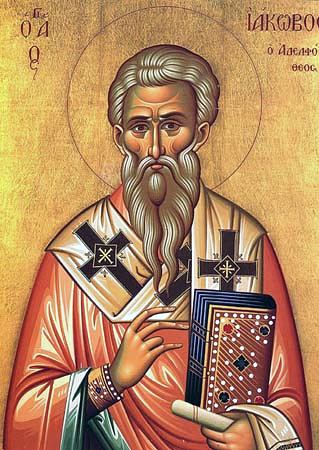 "Welcome one another, therefore, just as Christ has welcomed you, for the glory of God." - Romans 15:7
Through this web site, we are pleased to be able to introduce you to that same worship and fellowship as it is expressed in the life of our Parish. If you are a new member of our parish, or are considering membership, these web pages will acquaint you with what our parish offers to those who give it support and sustenance; to those who already belong to the church, we hope they will provide you with the assurance that your sacrificial offerings are received with profound respect, and are utilized to maximum effectiveness. They will, in any case, enable you to make the informed decisions that are necessary for a meaningful relationship with your church.
---
GREEK TO GO!!!!!!!!!!!!
THURSDAY SEPTEMBER 17TH AND 24TH AT THE BUTTERFIELD PAVILION IN VALPARAISO.
11AM-7PM
PORK SHISH-KA-BOB SANDWHICH SERVED WITH RICE
CHICKEN-KA-BOB SANDWHICH SERVED WITH RICE
GREEK BURGERS(BURGER WITH BEEF PATTY, GYRO MEAT, FETA, AND TSATSIKI) SERVED WITH CHIPS
PASTICHIO(GREEK LASAGNA)
BAKLAVA AND LOUKOUMADES
ALL MEALS COME WITH A POP OR WATER AND ARE $10.
DESSERTS ARE $5 EACH.
FULL CURBSIE SERVICE! YOU NEVER HAVE TO LEAVE YOUR CAR. PHONE AHEAD ORDERS OF 8 OR MORE MEALS TO
219-741-1791
*CASH OR CHARGE ACCEPTED*
Please Visit our Facebook page to live stream all of our services. All services are updated in our calendar with days and times. Please click on the our Facebook link below to view our page and our live streams.
Dear Parishioners,
After much discussion and consideration, the decision has been made to cancel this year's St. Iakovos Greek Festival that was to be held in September at the Porter County Expo Center. The decision was made out of an abundance of caution and concern for the health of those that attend the Festival as well as our Parishioners that work the Fest. This is the second major fundraising event that we have had to cancel this year. In March, we also cancelled the Annual Charity Tasting Event held at the Old Town Banquet Center. In addition, the 2020 Popcorn Festival and Wine Festival (two events we committed to setting up food tents) were also cancelled.
As everyone knows, we have come to rely on the revenue that these events generate to cover the shortfall in our general operating budget, and support our Charity FaithWorks Projects throughout the year. The Festival income has become quite important in paying bills like lighting, heating and cooling, general maintenance, supplies, and much more. The Charity Tasting Event helps us support those in need within our community by providing many with food and clothing.
The Festival Committee, along with the Church Council will continue exploring fundraising opportunities to help offset the lost income as a result of the Covid-19 Pandemic. Here are just a few ways you can help support your church;
Support our Annual Raffle: We are still having our annual raffle. The drawing date and location will be Saturday, October 17th at our Church grounds. Please buy and help sell as many tickets as you can.
vevent, we ask that you make a donation in the amount of what you normally would spend at our Annual Greek Festival.
If you have supported our past Fuel the Fest fundraising drives, we ask that you do so again this year. While your donation will not go towards offsetting the cost of having the fest, it will go directly towards the general operating budget just as the festival profits have in the past.
Support our next two scheduled Mini-Drive through Greek Fests we have scheduled for Thursdays, September 17 and 24 at the Butterfield Pavilion located in the heart of Valparaiso. These fests will consist of a limited drive though menu consisting of 4 or 5 different prepackage meals and a few prepackaged dessert items. The fests are planned for ease of execution and minimal operating costs. We will need volunteers to man the grill, kitchen prep, meal packaging, and order takers/meal runners. Most of all, we need everyone's help in marketing and communicating this event. Please contact Father Jim, Chris Hatseras, or Lawrence Eleftheri to donate and or volunteer your time.
With everyone's help, we will be able to make up our revenue lost from the cancellation of our annual fest.
Lawrence Eleftheri Father James Greanias Chris Hatseras
Festival Chairman 219-462-4052 Council President
219-241-1791 219-508-3792
AMAZON SMILE
Shopping at Amazon can now help out St. Iakovos. Visit smile.amazon.org and chose St. Iakovos as the charity to benefit. You then shop Amazon just like you normally do. There is no cost to you, and after checkout a percentage of the sale will go to St. Iakovos. What better way to shop and help the Church at the same time! Below is the link for our Amazon Smile Account:
https://smile.amazon.com/ch/35-1509763
Please click on View calendar on our home page for a complete listing of everything happening at St. Iakovos. If you have any questions about any of our programs or services please call the Church office at 219-462-4052. We are available Monday through Friday from 9am-2pm. Under our news tab you will find information on upcoming events for our youth, news about the Parish, and our calendar.
Upcoming Services & Events
---

The Orthodox Marketplace - The official online store of the Greek Orthodox Archdiocese of America

Share the Orthodox Christian Faith with an Iconogram